Pantheon Hosting Plans and Pricing
Take advantage of special rates and features through ASU's partnership with Pantheon
It's free to create development and test sandbox sites on Pantheon. You only pay when you're ready to go live. Once your site is ready to launch, Pantheon offers six ASU hosting plans: Basic, Performance Small, Performance Medium, Performance Large, Performance Extra Large, and Elite 1M.
If you want a quick and easy site that is ASU web standards compliant, spinning up a test ASU Webspark site on Pantheon is free. See more about getting started with Webspark.
You can host existing Drupal sites on Pantheon. See more about importing a site to Pantheon and/or into ASU Webspark.
Ready to start?
Sign up for a FREE sandbox site now. Once your Pantheon account has been provisioned, use your ASURITE@asu.edu email address to sign into Pantheon using ASU SSO!
Need to change your plan, update site info, or decommission? Visit our ASU Pantheon Support service form.
---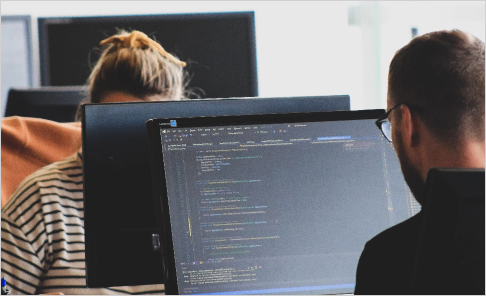 Live Site Pricing and Features
 
Sandbox
Basic
Performance Small
Performance Medium
Performance Large
Performance Extra Large
Elite 1M
Monthly cost (30% discount, billed annually, includes Arizona sales tax)
Free
$25.06
$98.45
$177.21
$354.42
$590.70
$1288.80
Target Use
Development
Small low-traffic site
Group or Department
School or college site
Higher Volume
 
Mission Critical, High Support
Support
Best effort
Best effort
Priority
Priority
Priority
Priority
24/7
Monthly Visits
Sandbox only
Up to 25k
Up to 25k
Up to 50k
Up to 150k
Up to 300k
Up to 20 Million
PHP Workers
Sandbox only
4
8
16
24
32
Managed Scaling
SSL
Yes
Yes
Yes
Yes
Yes
Yes
Yes
CAS out-of-the-box
Yes
Yes
Yes
Yes
Yes
Yes
Yes
SOLR
No
No
Yes
Yes
Yes
Yes
Yes

One-click site setup

 

Yes
Yes
Yes
Yes
Yes
Yes
Yes
One-click site backup
Yes
Yes
Yes
Yes
Yes
Yes
Yes

Version-control workflow

Yes
Yes
Yes
Yes
Yes
Yes
Yes
Disk Capacity (SSD)
20GB
20GB
30GB
50GB
100GB
200GB
200GB+